PANACEA HAIR CLINIC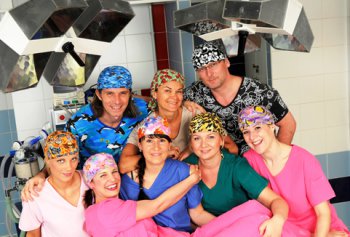 The GHO-FM method has been put into practice in 2003 in Holland. Today it is one of the most progressive methods of hair transplantation, both for men, as is also suitable for women. Over the next few years, it was written by Dr. Peter Hajduk and his team and further refined.
The PANACEA HAIR CLINIC has a team of highly specialized medical experts. Its members passed a long-time training either in the Netherlands or in our training centre in Prague. All team members passed a certification by Peter Hajduk, MD and thus they are fully qualified to perform the precise and very demanding GHO-FM method. Our facility has trained Russian, Georgian and Egyptian medical experts who, by now, can also help to spread the use of this method.
PANACEA HAIR CLINIC a meets the EU norms for patient safety and theprocess of transplantation itself.
People of PANACEA HAIR CLINIC
Our experts
Peter Hajduk, MD., director and chief physician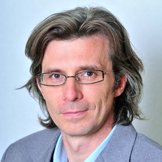 Peter Hajduk, MD., was born on 18.August 1967 in Michalovce in Slovakia. In June 1991 he graduated at the Medical Faculty of Charles University in Hradec Kralove. It has attestation of orthopedics-traumatology, manual medicine and surgery.
In addition to orthopedics and aesthetic medicine, he pays particular attention to the issue of hair transplantation. In 1996 during his stay in the USA, in collaboration with Joseph Gallagher he created the method of "Zonal grafting". Since 2003, he cooperated with the GHO Clinic in Maastricht in the field of multiplication of hair follicles and new methods of transplantation thereof. In January 2004 he founded AURA MEDICAL CLINIC, a private clinic for aesthetic and preventive medicine and PANACEA HAIR CLINIC (named GHO Clinic Prague until 2013), private medical facility focused on hair transplants and hair diseases. He has performed several thousand hair transplants.
In the field of aesthetic medicine, Peter Hajduk, MD. Was the first surgeon in the Czech Republic performing Feather facelift Aptos. He was the first to start with applications of fibroblasts in aesthetic medicine and applications of injection lipolysis. Since 2008, he has been dedicated to holistic medicine, particularly to the cellular medicine at the level of use of subcellular structures in the regeneration of the body and cancer prevention.
Peter Hajduk, MD. is a member of:
Czech Medical Chamber
Slovak Medical Association
International Society of Hair Restoration Surgeons (ISHRS)
International Society of Orthomolecular Medicine (ISOM)
International Transplantation Society (ITS)
World Society Interdisciplinary Anti-Aging Medicine (WOSIAM)
The American Academy of Anti-Aging Medicine (A4M)
European Society of Anti-Aging Medicine (ESAAM)
American Academy of Aesthetic Surgery 
It is also a honorary member of the Royal Jordan Dermatological Society, co-founder of the International Organization for medical use of physiological mechanisms (IPOMS) and a founding member of the International Society of Lipolysis.
Michaela Havlíčková, MD., dermatologist

Born in Karvina, she graduated from the Faculty of General Medicine (now the 1st Medical Faculty) of Charles University in Prague. Her professional focus is dermatovenereology where she passed the I and II. degree of certification. From 1994 until now, she has been working for a Dermatology Clinic of FNKV. Later, she obtained a license for the performance of a head medical doctor and chief of the dermatology field, and then occupied the position of a head doctor of the medical ward. At the same time you can visit her as the head doctor of the Healthy hair Center at the same clinic, where he heads the clinic for facial dermatoses. Since 2008, you can use services of MUDr. Michaela Havlickova in dermatovenereology and corrective dermatology also in the PANACEA HAIR CLINIC.

Robert Hašek, MD., certified surgeon

Robert Hašek, MD. graduated from the Charles University in Hradec Králové. He holds a licence by the Czech medical chamber. In PANACEA HAIR CLINIC, he is a member of the operating team, he participates on the research of the use of blood plasma and adipose tissue in hair transplantation. He is a member of CSAAM, WOSIAM and JEP.

Kerry R. Blackburn GHO representative, U.S.A.

Executive Director / Producer
The DISCOVERY GROUP
info@discoverygroup.co
www.discoverygroup.co
602.531.0800 Mbl.

 

Emílie Junková, MD., acupuncturist and dermatologist 

 
PANACEA HAIR CLINIC Team
| | | | |
| --- | --- | --- | --- |
| | | | |
| Mgr. Slávka Hajduková | Radka Čejková | Eržika Andrusiková, DiS. | Jiřína Jeníčková, DiS. |
| | | | |
| Mgr. Barbora Kniezková | Alena Vondrová | Bc. Gabriela Šimková | Lenka Majkusová |
| |   |   |   |
| Mgr. Simona Brusová |   |   |   |
PANACEA HAIR CLINIC Management
Monika Dočkalová

Project Manager

JUDr. Pavla Řeháková

Marketing and PR Manager

Filip Šimoník

Web Administrator

 
 

Lucie Kniezková

Front Desk