What is trichology?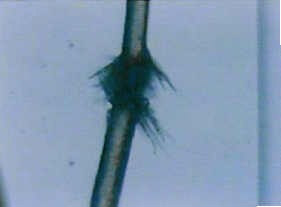 Trichology is a special branch of medicine that deals with hair problems, created by linking and using of knowledge in the fields of dermatology, pathologic anatomy, biology, and cosmetics. It seeks to provide us with answers to the question of how to maintain, and when possible, how to improve the quality of the hair and scalp.
A trichologic examination (a trichogram) defines the stage of damage to the hair and helps to determine who is and is not a suitable candidate for a possible transplant. Examination of numerous clients save considerable amounts of costly transplants and clinics, which do not offer these examinations , are obviously more interested in their own economic benefit than the client itself. In addition to the quality references and attestations, you should also search for an opportunity of a trichologic examination when choosing a clinic!
A dermatologist - trichologist is able to detect all defects and anomalies of the hair including the scalp and then proposes an effective approach to improve the situation. He can help you when neither you nor your hairdresser know what to do. Ideally, however, is to undergo such tests in advance.This way only you can save your time and money and get the best possible results.Order your trichologic examination here.
Our clinic offers trichologic examinations already during the initial consultation. Analysis of the current state of hair growth is as essential as the client's perceptions and subjective description of what bothers him. Our experts pay attention to the overall health history, because the quality of your hair is affected not only by how we care for them, but also by many other factors - such as genetic information, nutrition, stress, hormonal changes, drug use, poorly chosen procedures for hair adjusting either by mechanical or by chemical means ...
Trichogram examination includes:
an overall assessment of the condition of hair and scalp
a calculation the density of hairs in the header / occipital area / (androgen independent) and front and top of your head / parietal area / (androgen dependent)
a measurement of hair diameter and theassessment of percentage of the vellus, intermediate and terminal hair
an analysis of the representation of hair in different growth stages (fototrichogram)
a detection of the presence of anomalous types of hair (dystrophic, cadaverous etc)
a determination of the the speed of growth and the daily loss of hair (trichometry)
a determination of the percentage of the number of follicular units according to hair
a determination of the type of alopecia or causes of increased hair loss
At the first consultation, you should count with the duration of at least 60-70 minutes.